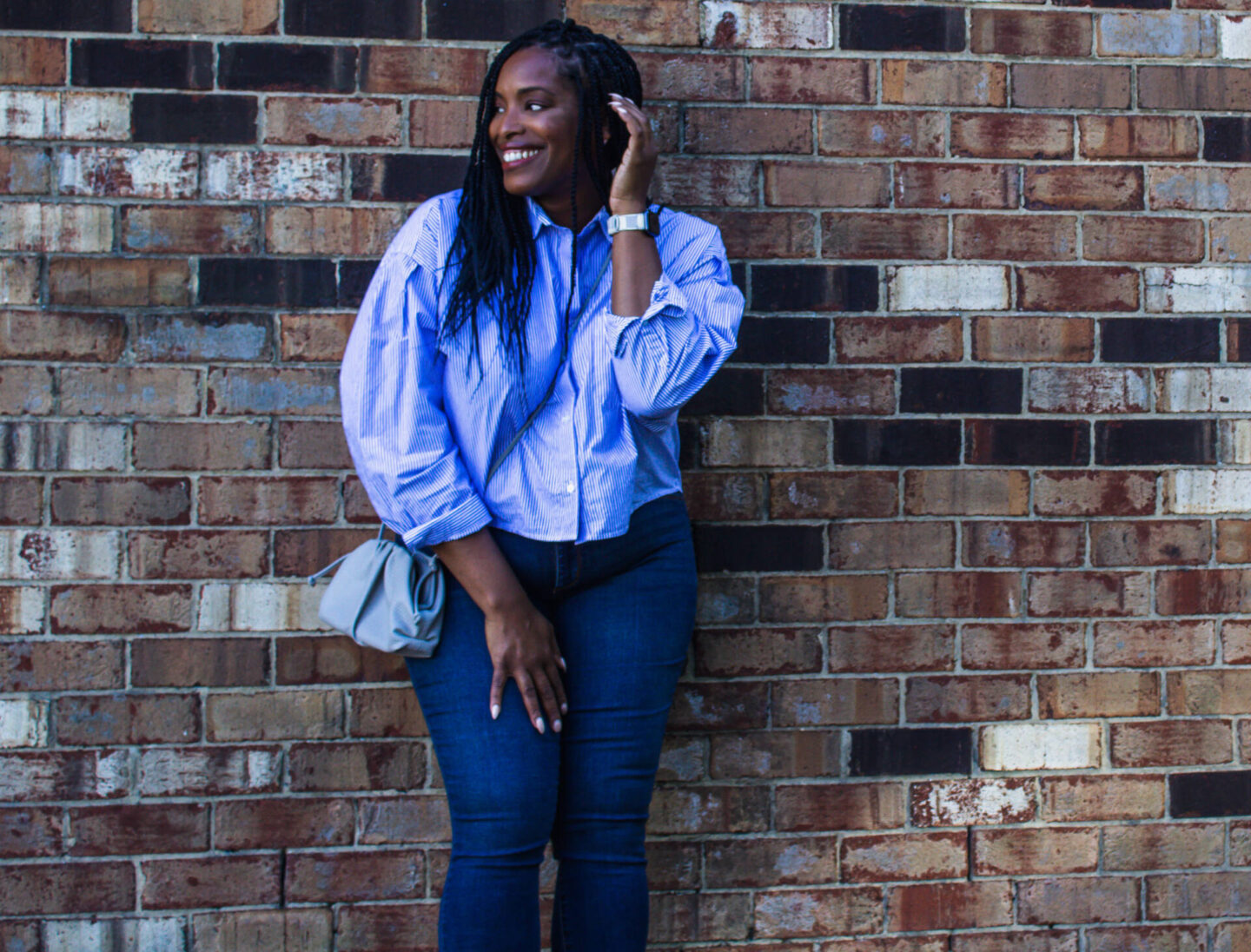 ABOUT SHAUNTE
I am a lifestyle and fashion influencer from Chesapeake, Virginia.  I've been married to my husband David for fifteen years and we have three smart and funny kids. One of which happens to be a teenager! (Please send help and wine. Lots of wine!) 
I'm a stay-at-home mom and a girly girl that loves Jesus, fashion, music, art, traveling, shopping and all things beauty (makeup, skincare etc). 
I started my blog six years ago as an outlet to share my style and have something all my own.  Sometimes we lose our identity when we become wives and mothers and for a long time I let those titles define me.  One day I realized that there was so much more to who I was and I had dreams and desires that had been put on the back burner.  Starting this blog was one of the ways I was able to revive some of the dreams that sort of died in me. The journey creating this blog has stretched and grown me in more ways than I can write and it has become one of my biggest passions.
When I first started the blog it was more for my own healing.  Now it has evolved into a space to heal and help other women. Women who may feel lost, invisible or like they can't go after their dreams for whatever reason.  I hope to inspire women like me to look and feel their best not just on the Outside, but on the Inside.  To encourage them to find some beauty in all of the chaotic moments of their lives.
5 Cool Things About Me:
 I am a singer.  I have been singing all my life and I lead worship at my father's church for several years.

I was a Pre-Med major my freshman year in college.  I sucked at science and biology and barely passed. Needless to say I changed that ASAP. 

I was a soldier in the Wizard of Oz roadshow that came to Norfolk, VA when I was like 10 or 11 years old.

I am a serious morning person.  I have been this way since I was little and was the one to wake everybody up.  It's still that way now.

I was on the cheerleading squad in 7th grade.  This was such a fun time of my life and one of the memories I cherish about my childhood! 
*Check out this blog post for more cool things about me.  
I am very active on Instagram and share daily glimpses of my life, funny videos about being a mom, and plenty of fashion-related things.  Follow me on Instagram @shauntembooker
MY HISTORY WITH FASHION
My love of fashion started from watching my mom get dressed as a little girl.  I always loved her style and sense of fashion and lived to play in her makeup and clothes.  High school is when I remember noticing fashion and clothes and the love for it growing.  It was a big turning point for me because I joined the fashion club my senior year and we took a trip to NYC.  We went to the garment district and department stores and so many other cool places.  It really left an imprint on me.  
I wasn't in an environment where people understood the whole "fashion industry thing" so I wasn't clear on how to pursue it as a career.  I lost touch with it for a little while, but found my way back when I changed my major to fashion merchandising my sophomore year of college.  The love has only grown deeper and stronger over the years.
MY STYLE
My style is classic with a lot or a little bit of edge (depending on the day).  The style types I tend to identify with are casual, minimalist, sleek chic, and edgy.  I love simplicity in fashion and I agree that it is the key to true elegance.
I wear a lot of neutral colors, but every now and then I will add a pop of color whether it's a bag, shoe, or another accessory.  I am not a trendy person and I will rarely be found wearing trendy items.  I usually will watch a trend for several months before I decide to try it out.
THE BLOG
Formerly named "The Fashionate Mom", Shauntebooker.com  is a Fashion and Lifestyle Blog that I created to share my style and bring you along on this wild ride through life and motherhood.  I share tips on how to achieve a simple chic everyday style and a host of things that can simplify and improve your life. Topics on the blog will fall into one of these categories: STYLE, BEAUTY, HOME, LIVING, and FAMILY.
I am a testament to God's love and faithfulness. He has this supernatural ability to take something broken and make it beautiful. He has done so much for me and it is my privilege to be able to share that with you.  If I can lead just one person to Him then I have done my job. 
Thank you for visiting and supporting my little space on the internet. 
Come back soon friend
xoxo,
Shaunte,
Save
Save