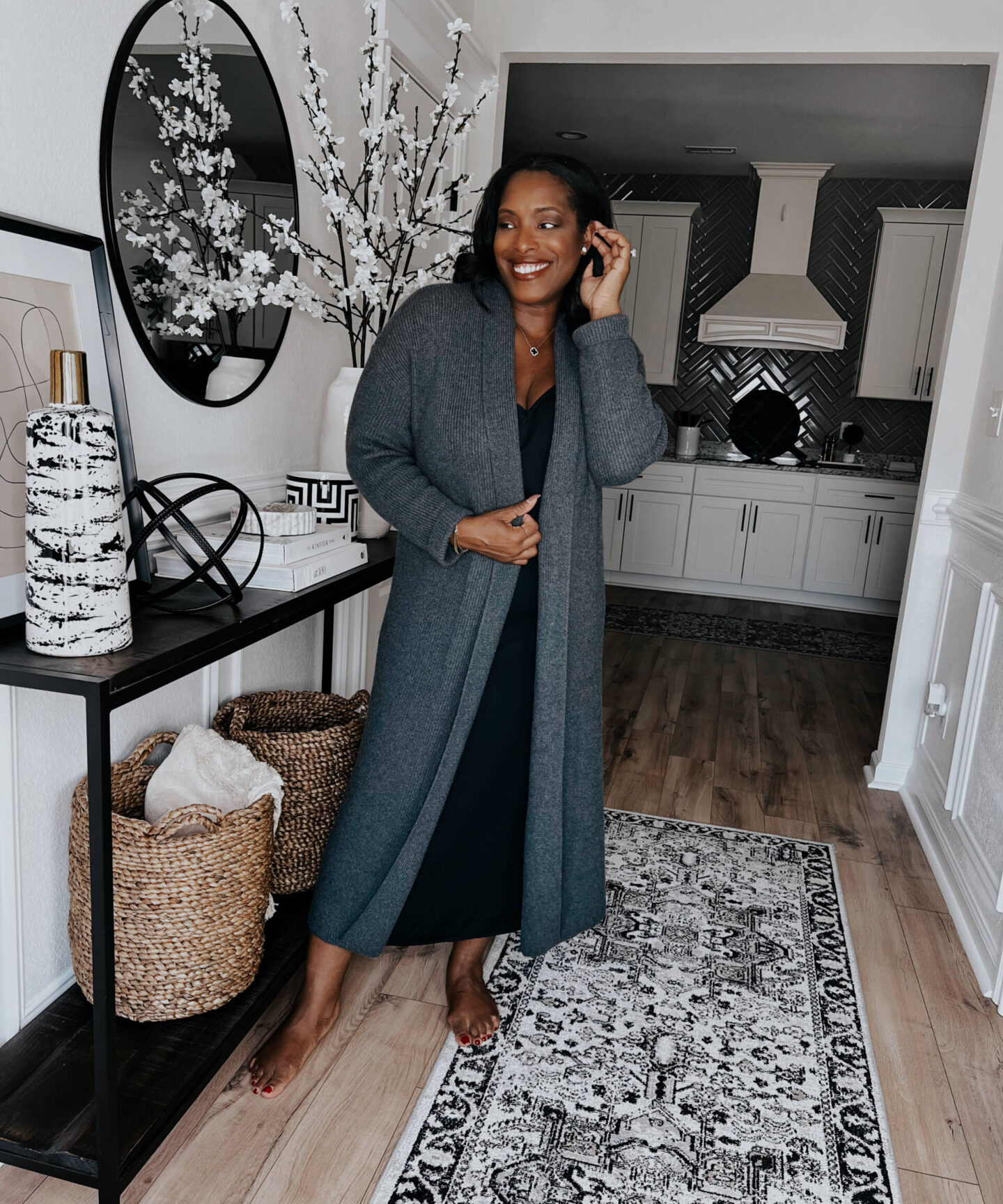 I love interior design, kind of the same way I love clothes and shoes. I feel like decorating your house is just like planning and styling an outfit. The house is the outfit in this scenario, and the furniture and other things like artwork and knick-knacks are the accessories.
Now that we have moved in and are starting to get settled a bit I'm starting to think about what I want the new house to look like. How I want it to feel and what I want it to say when someone walks in. Chile, it's a lot more than I thought it would be. In this post, I thought I would share some of the ways I find decorating inspiration and which design style I am loving.
Decor Style
When it comes to my decor style I tend to lean more toward what they call "Transitional" This is a newer term that seems to have become a thing over the last several years. It is basically a blend of traditional and contemporary design elements. The Transitional home style allows you to have much more freedom because you can combine items from different eras. This is perfect for me because I want my home to feel warm and inviting (especially since I love to entertain). Certain decor pieces tend to be a bit cold, so I think that is why I love the transitional style so much.
Right now I am researching and creating mood boards for the house. The only large furniture purchase I've made is a bed for my daughter. I'm very picky so I won't be rushing to buy anything until I am completely sure and absolutely in love with each piece.
The only spaces I have styled are my kitchen and my entryway. I have a table that is fairly new, and I purchased it sometime in 2021. I'm pretty happy with how it turned out, but I will probably change it on occasion. The cool thing about that area is that it is pretty easy to update. I can switch out floral stems, vases, and coffee table books and that will make it feel almost like a new house.
Finding Inspiration
Creating a mood board is the best way to get ideas flowing and get inspiration for how you want to do anything really, specifically, decorating a home or space. Canva has great templates that you can use and all you have to do is find the picture and add it to the board. I love this particular one because I can add the color palette I am going for to really bring the whole vision together.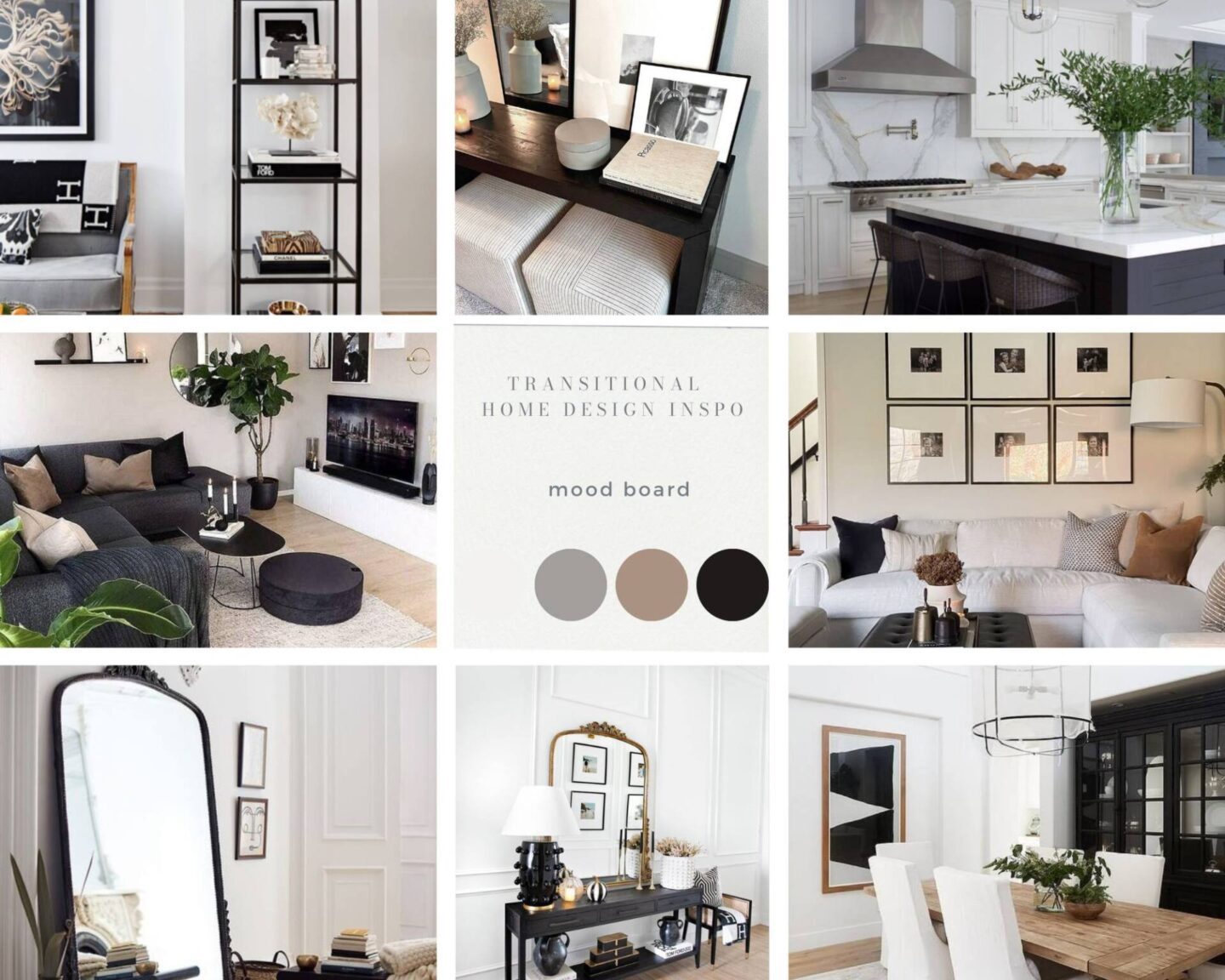 Some of my favorite Instagram accounts include @cara_lanelle, @the_broadmoor_house, and @making_highview_home. I am obsessed with these accounts and they help get excited to style and decorate my home when I look at their content. All of these ladies' have similar home styles and are exactly the decor style that I want for my own home. They share weekly inspiration, decor ideas, and links to some of their favorite products, which makes it super easy if I see a piece that I want to purchase for the house.
Decorating a home is a lot of work and it's going to take some patience. We've got a whole lot of house to decorate so this will be an ongoing project. TO BE CONTINUED…
I will keep you guys posted over on my social media @shauntembooker on Instagram. Be sure to follow me there and subscribe to my blog so you can stay up to date and start receiving my newsletter coming soon!
Shop This Post