This post may contain affiliate links, which means that I may receive a commission if you make a purchase using these links.
Jeans have got to be one of my favorite pieces of clothing. I could wear them all the time and I don't think you can ever have too many pairs. At one point, I would buy a pair every time I went to the store. It got so bad that I had to do a jeans purge because I had so many that I wasn't even wearing. I've gotten a lot better though.
Now, instead of just buying any pair that I see I am a lot pickier and I make sure the fit is great and also the price is great. Skinny jeans seemed to dominate the market for the longest time, but now the looser fitting styles are trending. Even some of the older silhouettes are making a comeback and I am so here for it. I mean I was tired of doing the skinny jeans shimmy to put on a pair anyway.
This leads me to give you guys the "skinny" (see what I did there?) on some of the best jeans I found for under $50. You know jeans can get up there where pricing is concerned, so I am always excited when I can find a great pair that aren't super expensive and look great on! This lineup is exactly that, these are styles that look good on every shape and they definitely won't break the bank.
I own a few of these pairs myself and they will easily become some of your favs to wear every day.
Here are my picks for the best jeans under $50: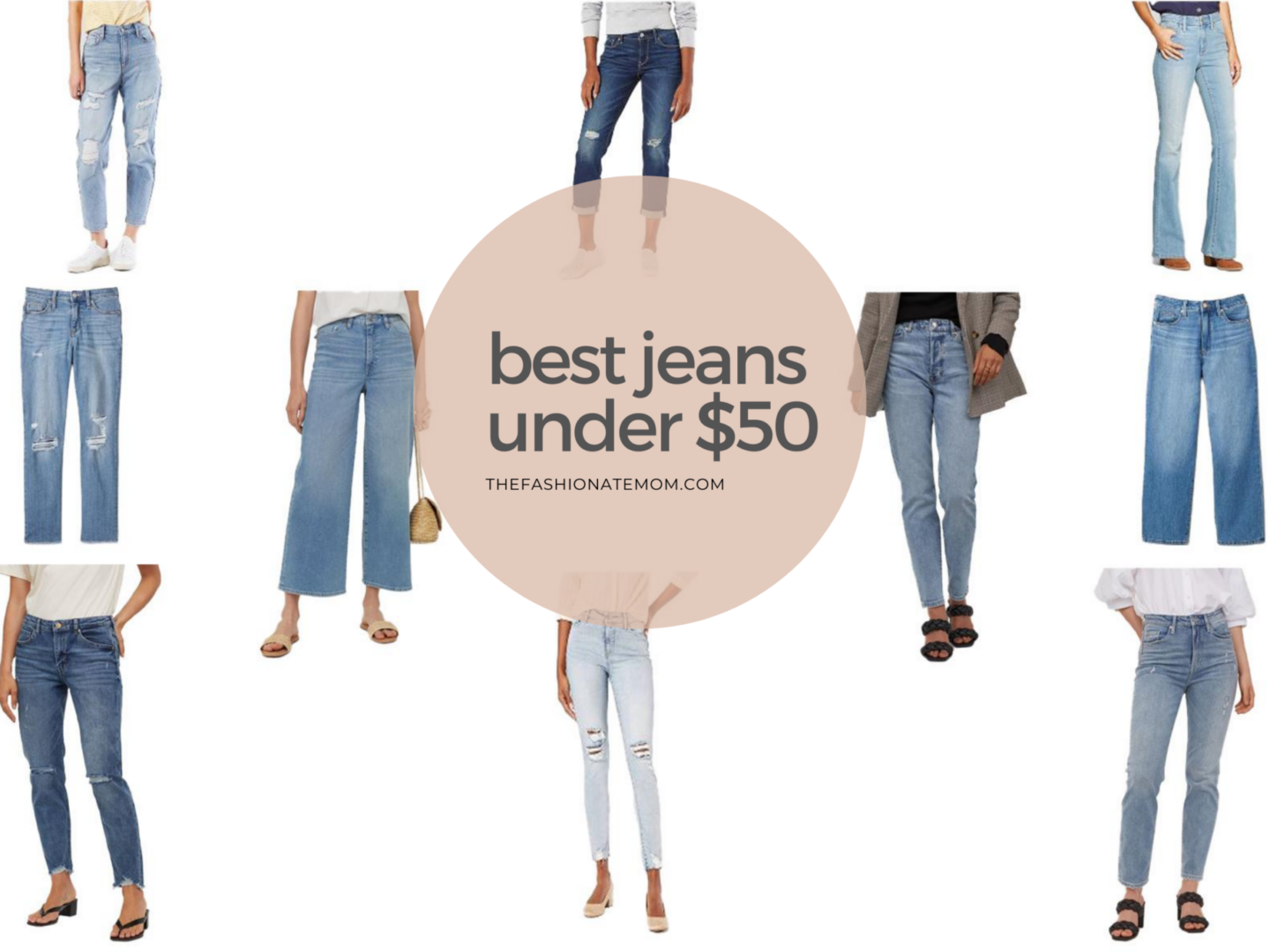 ***Click on any of the links or images below to shop any of the products that catch your eye. Happy Shopping!***
Top Row: Levi's Denizen High-Rise Mom || Levi's Denizen Mid-Rise Slim Boyfriend || Universal Thread High-Rise Flare
Middle Row: Universal Thread High-Rise Distressed Straight Crop || Culotte High Ankle || Mom High Ankle (own these) || Universal Thread High-Rise Crop Ankle
Bottom Row: Girlfriend Regular || Levi's Denizen High-Rise Ankle Slim (own these) || Vintage Slim High Ankle