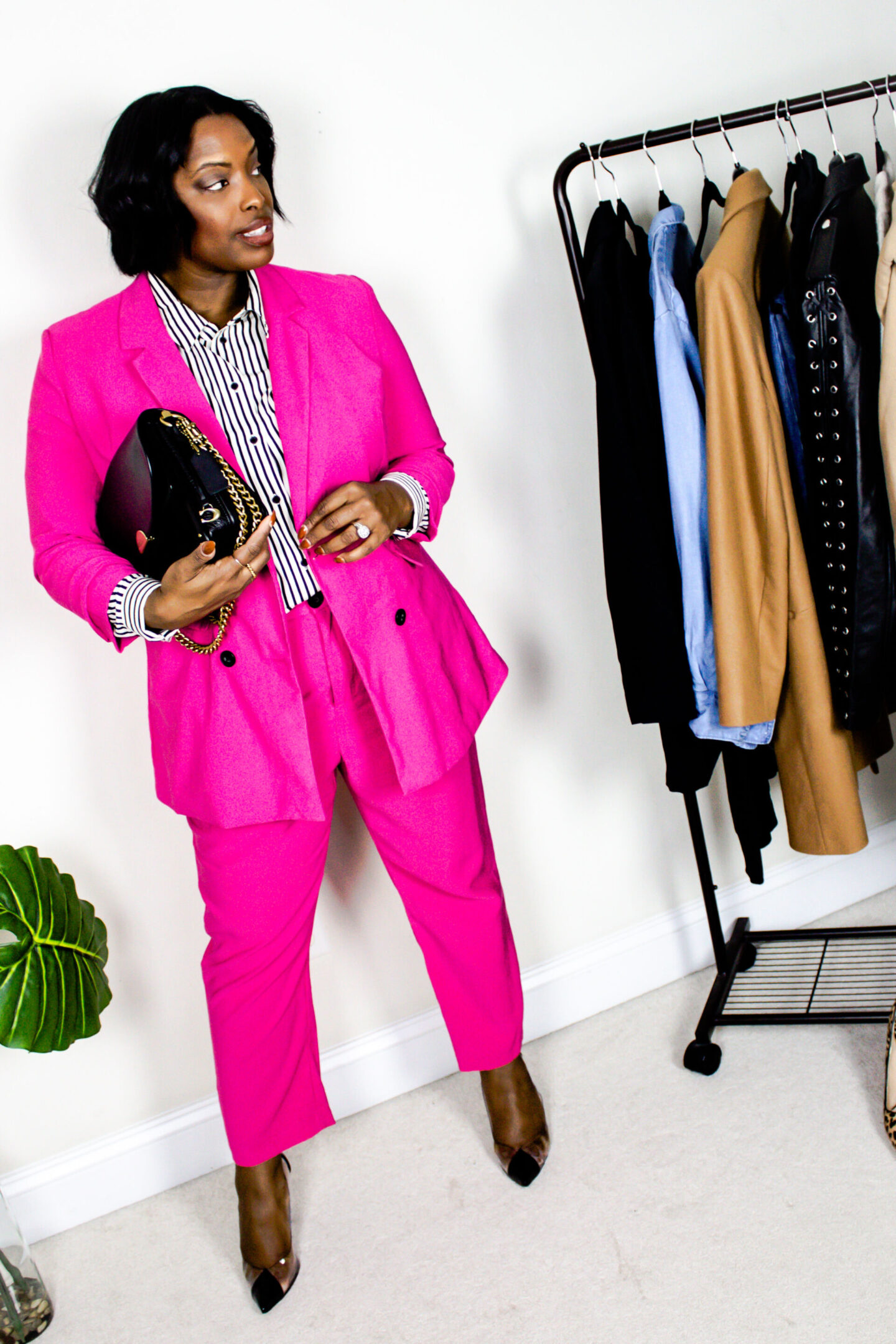 It's almost Valentine's Day ladies, that means date nights with your sweetie or a fun night out with your girls. You might even be staying in this year, either way looking and feeling good are a must!
Valentine's Day was never a big holiday to me even after I met my husband. I know it can be a bit difficult for some people. One thing that I have noticed is that the emphasis is less on being in love with a significant other and more about loving in general. Whether that is with a spouse, friends, or with yourself.
A great way to love yourself is to get made up, do your hair, and put on a super cute outfit. Stand in the mirror and just admire how amazing you are!
If you are looking for some outfit inspiration, I have put together three stylish looks that are perfect for that socially distanced night out or a cozy dinner inside.
Here are 3 Valentine's Day Date Night Outfits:
This post may contain affiliate links, which means that I may receive a commission if you make a purchase using these links.
Look 1
Suit (old) Similar here | Shoes – Schutz | Bag
Putting this look together was so fun. I am in a black and neutrals phase right now and haven't been wearing a lot of color. With Valentine's Day approaching I thought why not throw in a splash of color? I paired this pantsuit that I've had for a few years with this black and white pinstripe shirt from H&M. The print of the blouse against the bright pink is so classic. Perfect if you are going to a fancy restaurant with your love.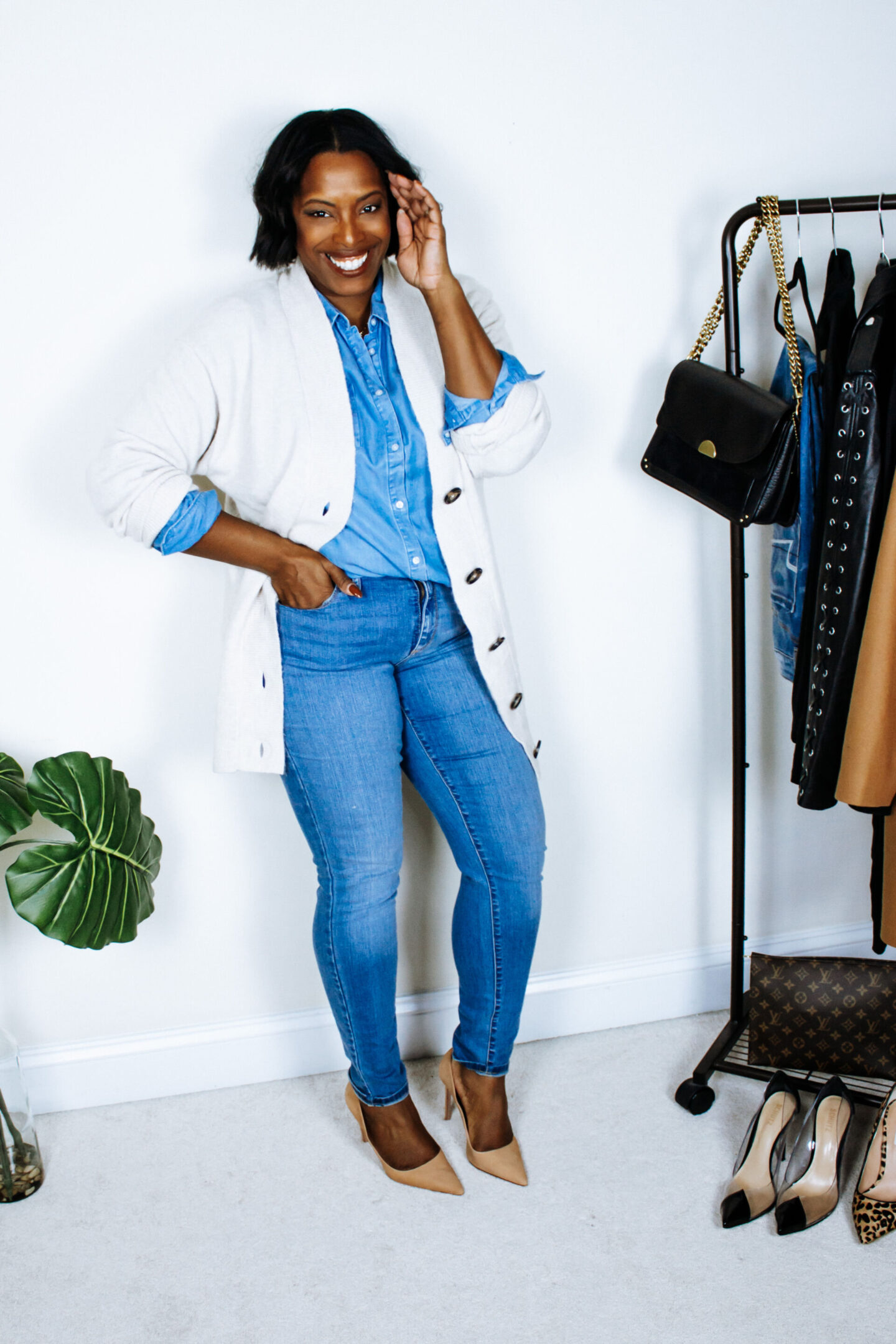 Look 2
Cardigan | Denim Shirt |Jeans (old) Similar here | Shoes
You can't get more classic than denim on denim, it's effortless and fun. Pair it with a cream cardigan and a cute nude pump to dress up the look. This look is great for dinner and a movie with your man or your girlfriends. Still casual, but turned up just a bit!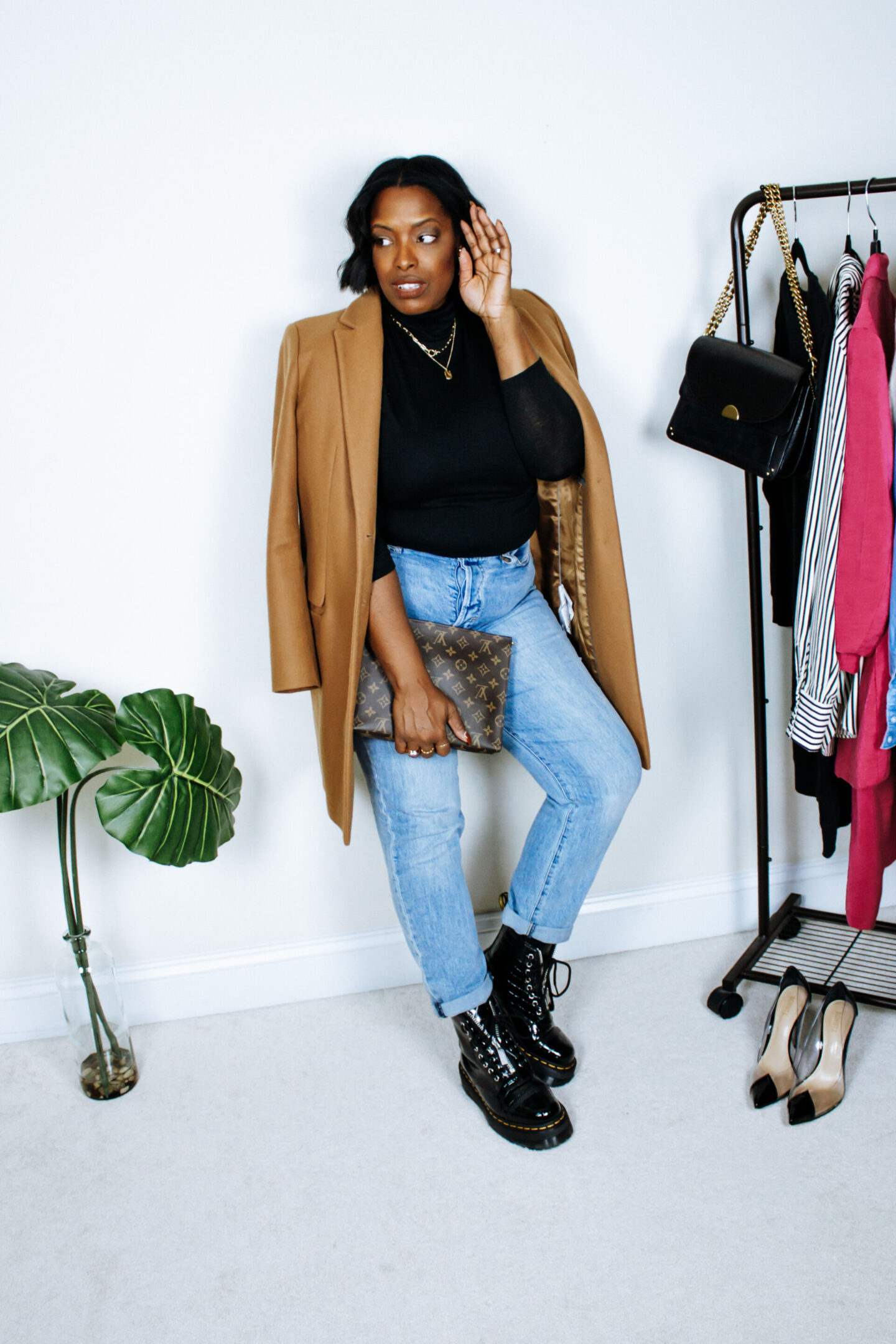 Look 3
Coat (old) Similar here and here | Turtleneck Shirt | Jeans | Clutch | Necklaces
Another look perfect for a night out. I took a classic black turtleneck and paired it with a light wash jean and the AMAZING and sold out Dr. Marten boot. The thing that turns up this look is the camel coat. The coat is like a finishing touch and is so chic. I love the contrast of the tan against the black shirt. Super fun and comfy.
Whether you guys are going out or staying in; hanging out with your girls or the love of your life please make sure you love yourself in this season. Have fun and enjoy the weekend!
I loved putting these looks together for you guys and want to know which one is your favorite? Let me know in the comments below.