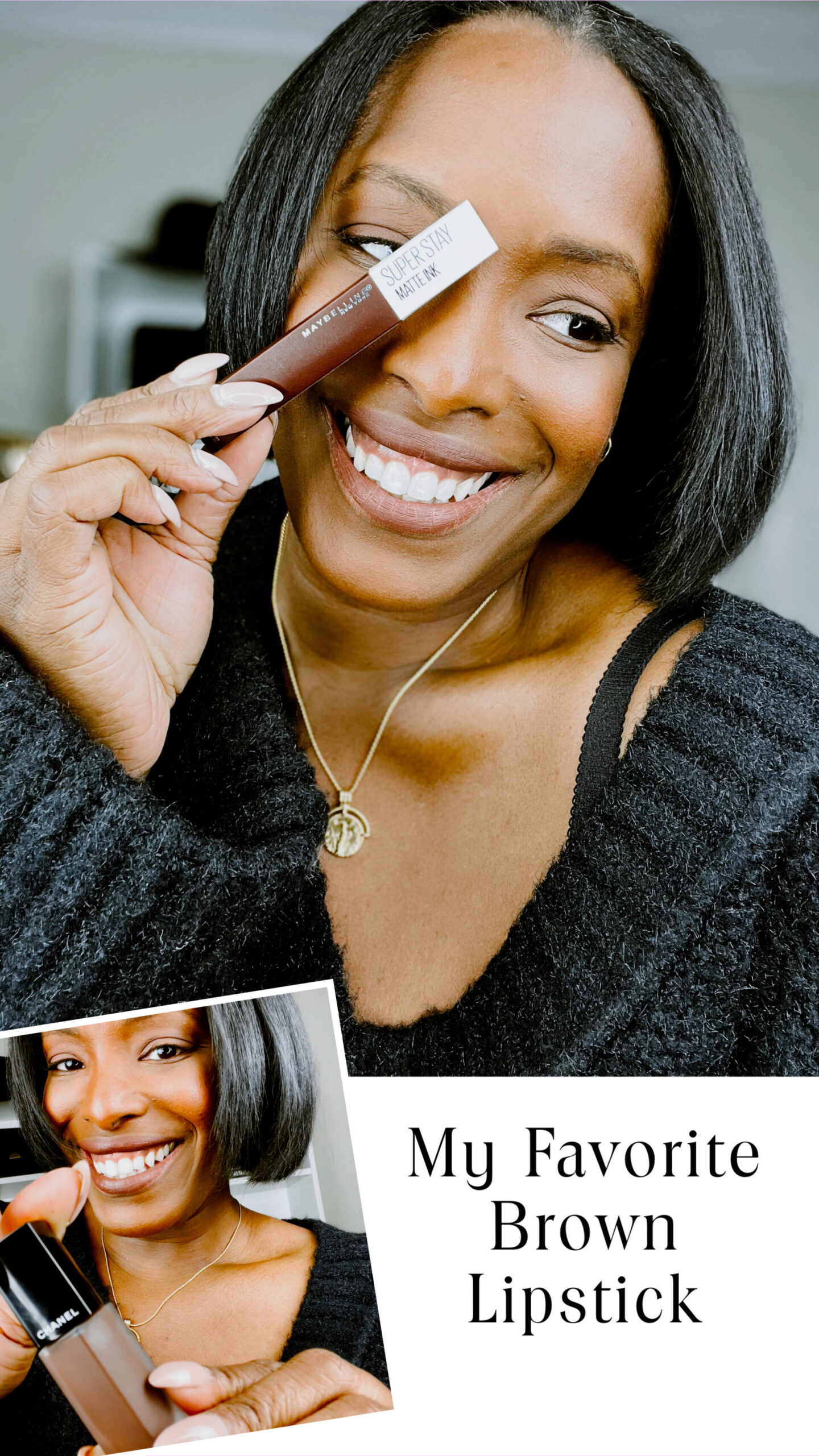 I love a good brown lipstick! It's like the beauty angels came down from heaven and made it just for all the beautiful melanated queens on the earth. Whenever I am doing my makeup I'm usually reaching for that color first.
Being a chocolate girl can sometimes be a challenge in the makeup department. Finding the perfect lipstick for a nude look was dang near impossible. The beauty industry seems to have gotten the hint and there are some gorgeous brown lipsticks and glosses on the market that will make all your makeup dreams come true.
I have rounded up some of my favorites and a few others that will make you click that buy button.
Shop The Post
My Favorite Brown Lipsticks
Maybelline Super Stay Matte Ink 85 Protector
Maybelline is a tried and true drugstore brand that comes through representing us girls that need a nude based on brown skin. And at the $9 price point, you may leave the store with more than one.
Chanel's Rouge Allure Ink 180 Chocolate
Chanel is synonymous with luxury and they don't skimp on that in the beauty department. This lipstick glides on so smoothly and even though it's matte it still manages to moisturize. The color is a deep chocolatey brown and it's just good. Chanel lipsticks are on the pricier side of makeup buying, it's worth it girl. Treat Yo' Self!
Fenty Stunna Lip Paint Unveil
This lipstick is easily becoming a classic is often sold out. I love this lipstick, but I think i love the packaging more. It's not your typical lipstick tube that gives my makeup vanity some spice. I get tons of compliments and questions when I wear it. RiRi did her thing with the Stunna lip paints.
Sephora Lip Last Matte Lipstick Spice & Mocha
Last but not least are the Sephora Lip Last Matte Lipsticks. I was watching @monroesteele on YouTube and she mentioned these lipsticks. Sis, the fact that they were the perfect shades of brown for only $14 was a no-brainer. I bought three the next day. They go on super smooth and come in a couple of really good browns. Run do not walk to your nearest Sephora!
These are just some of the lipsticks I own, but I found so many good ones guys. Save this post and refer to it whenever you are looking for some new lippies.
More Brown Lipsticks:
Bite Beauty Power Move Lip Crayon
Clinique Even Better Pop Lip Color
Charlotte Tilbury Matte Revolution lipstick
Laura Mercier Rouge Essentiel Silky Cream Lipstick
Ok ladies, spill the tea… what are some of your favorite lipsticks? Brown or otherwise?
Shop The Post