Hey guys! It's been a minute since we've talked and I have definitely missed you. Life has been moving at a steady pace, but I don't know if I have been keeping up. Summer break was this weird thing where it went fast and slow at the same time. We blinked twice and the kids were in school.
Major Life Changes
For the last 14 years, I have been a stay-at-home mom and raised all of my kids. It hasn't always been easy, but it was so worth it to be able to invest so much time into all of them. Well, this year my youngest son Ryan started Kindergarten and for the first time in several years, I have four uninterrupted hours to myself. After a year and a half of quarantine, I have a completely empty house. I never realized how much I enjoyed the sound of total and complete silence. I'm still getting used to having all of this time to myself, but I'm slowly beginning to put some systems in place that will help me maximize my time.
The other big change in my life is that I am living with a teenager. Nothing prepares you for this period of time; I mean you hear the horror stories but every experience is different. Overall, my son is a great kid but when those teen moments come, they come with a vengeance. I think the biggest lesson that I am learning is to not take anything that he does or says personally. I am in the beginning stages of this teenage thing and I have two more to go after him, so we will see how things unfold.
Full Circle Moment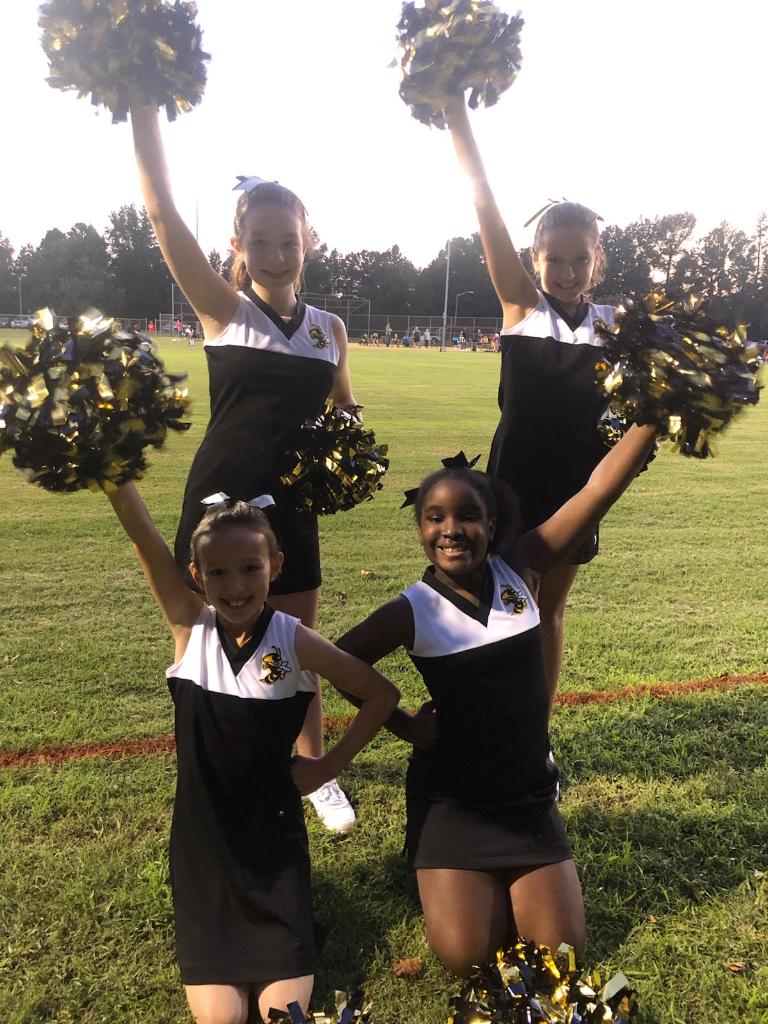 I was a cheerleader in sixth and seventh grade and they were some of the best years of my life. Fast forward to a bunch of years later and not only does my daughter end up cheering, but I end up coaching the squad that she is on. There was a staffing shortage and the squad would have basically been non-existent if I hadn't stepped up.
The coaching experience has been so much fun. I have met some great people and I enjoy being able to pour into those sweet little girls and hopefully make an impression on them that they will remember for a long time.
What I'm Currently Using and Loving
A few of the things I'm using and loving right now:
There is nothing like detoxing your skin after a long day. This Caudalie Detox Mask feels like your skin took a deep breath.
I actually look forward to washing my hands with this Dove Hand Soap. It deeply cleans but doesn't leave your hands feeling like the Sahara desert.
There is a big difference between a daytime moisturizer and a night cream. Run do not walk to your nearest Sephora and get this Fresh Lotus Youth Preserve Dream Face Cream. You're welcome!
Sunscreen is a must, not only does it protect your skin from the sun but it helps with dark spots and discoloration. This one is so good, it has a little shimmer and it doesn't look white on your skin. Tula Protect & Glow Sunscreen Gel
OUTFIT DETAILS: Sweater- Zara || Jeans- Similar Here || Shoes
There are some exciting things coming guys so stay tuned and make sure you are subscribed to my email list to get updates.
Have a great weekend!
This post may contain affiliate links, which means that I may receive a commission if you make a purchase using these links.